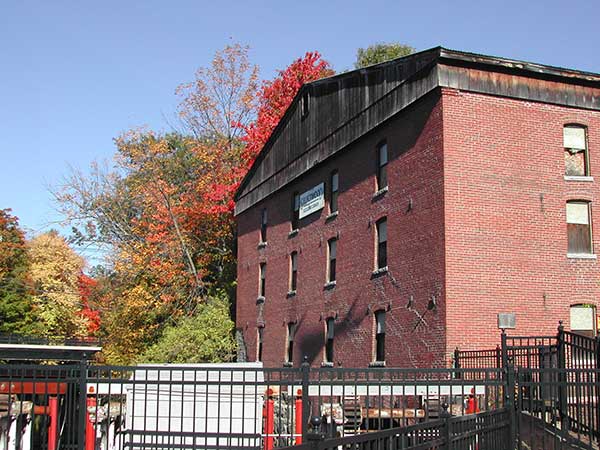 Our involvement in the lumber business began in 1982. We owned Great Bay Hot Tub Company in Newmarket, New Hampshire, and used high-grade, clear Western Red Cedar to manufacture wooden hot tub barrels and sauna rooms. We felt there might be an opportunity to distribute high-grade Cedar, Redwood and Douglas Fir lumber to the local contractors, and the idea of Selectwood was born. The beginning years weren't a runaway success, but we loved the products we sold so we persevered. We bought an old brick warehouse on the Lamprey River in Newmarket and had to hand-carry all the wood shipments through a single loading door. The business gradually grew and we gained a reputation as the place to go for high quality products and expert advice.
The move in 1995 to our modern, Portsmouth warehouse ushered in a period of sustained growth for Selectwood. With new forklifts, modern racks and 24 ft. doors, the days of hand-carried lumber were over. Our new facility, located conveniently to Interstate 95, gave us better access to our contractor customers. Our product diversification, which had begun in Newmarket, started to flourish in Portsmouth.
Throughout our web site you will see the vast array of products we now offer. Our goal is to deliver the highest quality products in categories we choose to carry. We work hard to become experts in our product lines. We enjoy offering advice and sharing our knowledge with customers. If our web site cannot answer your questions, please call us during business hours at 603-436-9663. We hope to earn your business.
See our Sales Policies below for pricing, billing, delivery etc. For business hours, directions, phone numbers, email addresses visit our Contact Us page.

SALES POLICIES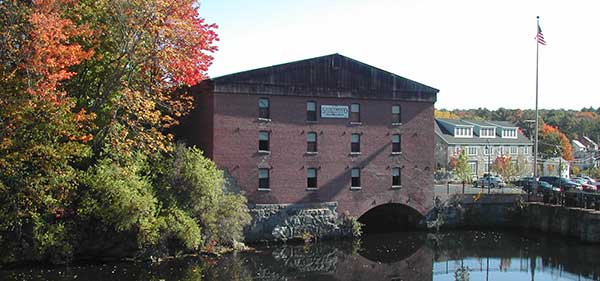 Showroom and Inside Sales
Eldredge/Selectwood staffs both an inside and outside sales force. Visit our showroom or give us a call to access our inside sales team. Please refer to our store hours. Whenever possible, first time customers are urged to visit our showroom and warehouse facility and meet our sales staff to get first hand knowledge of the products Eldredge/Selectwood offers.
Outsides Sales
Our experienced sales force works closely with designers, architects, contractors and homeowners to choose appropriate products and help with cost budgeting. In most cases, the outside sales team will provides estimates and consultations at no charge. In our local area ( Maine, New Hampshire and Eastern Massachusetts ), we will conduct on site visits after scheduling an appointment.
Delivery Information
Most lumber products listed on our website are available for immediate delivery. Delivery is available after satisfying minimum purchase requirements. No Saturday deliveries. For delivery outside our local area, common carrier, US mail and Fed-Ex are available.
Pricing
Every effort is made to offer competitive, up-to-date pricing on all our products. We cannot be responsible for typographical errors. Any prices listed on this website should be confirmed by calling us at 603-436-9663 during business hours. For large quantities, always call for best price. Prices are subject to change without notice.
Taxes, Billing & Open Accounts
No sales tax is charged on orders picked up at our warehouse.
Orders delivered in ME and MA are subject to their respective state's sales tax.
All pickups and deliveries are C.O.D. unless credit has been pre-approved. Credit applications can be found at Eldredgelumber.com.
Return Policy
All returns must be made within sixty days of date of purchase.
No returns are allowed on special order products or factory finish jobs.
No returns will be allowed without an original sales receipt.
Returned products may incur a restocking fee.
All products must be returned in a clean, dry condition in the original packaging.
Returns on credit card purchases will be applied to the credit card account next business day.
No returns can be made on check payments until the original check clears our account.
LOCATION
Eldredge-Selectwood
275 Constitution Avenue
Portsmouth, NH 03801
Call: 800.922.5655
Local Phone: 603.436.9663
Fax: 603.436.1331
E-mail:dkeith@eldredgelumber.com
Store Hours:
Mon. – Fri.: 7:30 am – 5:00 pm
Saturday: 8:00 am – 1:00 pm